DISCOVER GEORGIA VOGUE's 10 hottest travel destinations of 2017
Georgia has been named among top 10 hottest travel destinations of 2017 by VOGUE. "Remote parts of the world will become more accessible than ever, thanks to new heli-skiing operations in the mountains of Georgia and a new walking trail that crosses the length of Jordan", - Magazine reports.
It is noteworthy that Georgia comes in the first place among top destinations,then the list goes as follows: 2. Oman, 3. Langkawi, Malaysia, 4. Madagascar, 5. Sri Lanka, 6. Trinidad and Tobago, 7. Idaho, 8. Jordan, 9. Aarhus, Denmark, 10. Colombia.

Here is why VOGUE recommends to put Georgia on one's travel list.
1. Georgia
Georgia (the country, not the state) has gotten buzz in recent years for its surprisingly great wine scene. But a stellar bottle of vino is just one reason to visit. The capital, Tbilisi, with its young, creative class and Brooklyn-esque undertones, has emerged as a hub of cool. The super design-y Rooms Hotel should be your base for exploring the city's exciting art, music, and food scenes. Bassiani, a favorite local music venue, brings in the best electronic music performers from around the globe, while Fabrika, a Soviet-era sewing factory turned multiuse cultural space, highlights Tbilisi's urban artists. Georgian food has begun to come into its own right, due to innovative restaurants like Le Montrachet, a neo-bistro run by former French Laundry alum Francesco Manalo. And thanks to a new partnership between Rooms Hotel and Kazbegi Helicopters, Georgia is primed to become a new winter playground for hard-core skiers and snowboarders looking to access untouched terrain in the Caucasus Mountains.
2. Oman
For years, Europeans, particularly Brits, have known Oman as the Middle East's ultimate holiday escape. Only recently have Americans caught onto the country's natural and cultural attractions. The antidote to the bling of Dubai, Oman offers incredible natural beauty in the form of the vast desert, pristine coast, and rugged mountains. For the past year, the dramatic sandstone mountains and empty beaches of the north have gotten most of the attention, thanks to luxe hotels like Six Senses Zighy Bay, Alila Jabal Akhdar, and most recently Anantara Al Jabal Al Akhdar, which opened this October with a stunning location nestled into the Saiq Plateau.The November opening of Al Baleed Resort Salalah by Anantara, bordering the historic Al Baleed UNESCO archaeological site, is a sign that travelers are ready to explore the south. And Oman experts HudHud Travels can coordinate incredible desert experiences between the north and south.
3. Langkawi, Malaysia
Thailand and Vietnam have traditionally stolen the spotlight in Southeast Asia, even though Malaysia's cuisine, art, architecture, and beaches are just as fantastic. Langkawi, an archipelago made up of 99 islands on Malaysia's west coast, is about to put the country on the travel map. The St. Regis opened the country's first all-suite resort here, complete with a Bill Bensley–designed restaurant and the largest swimmable lagoon on the island. Next summer, the Ritz-Carlton is scheduled to open a 90-room, 30-villa property with a destination spa that will rival even Thailand's famous wellness retreats.
4. Madagascar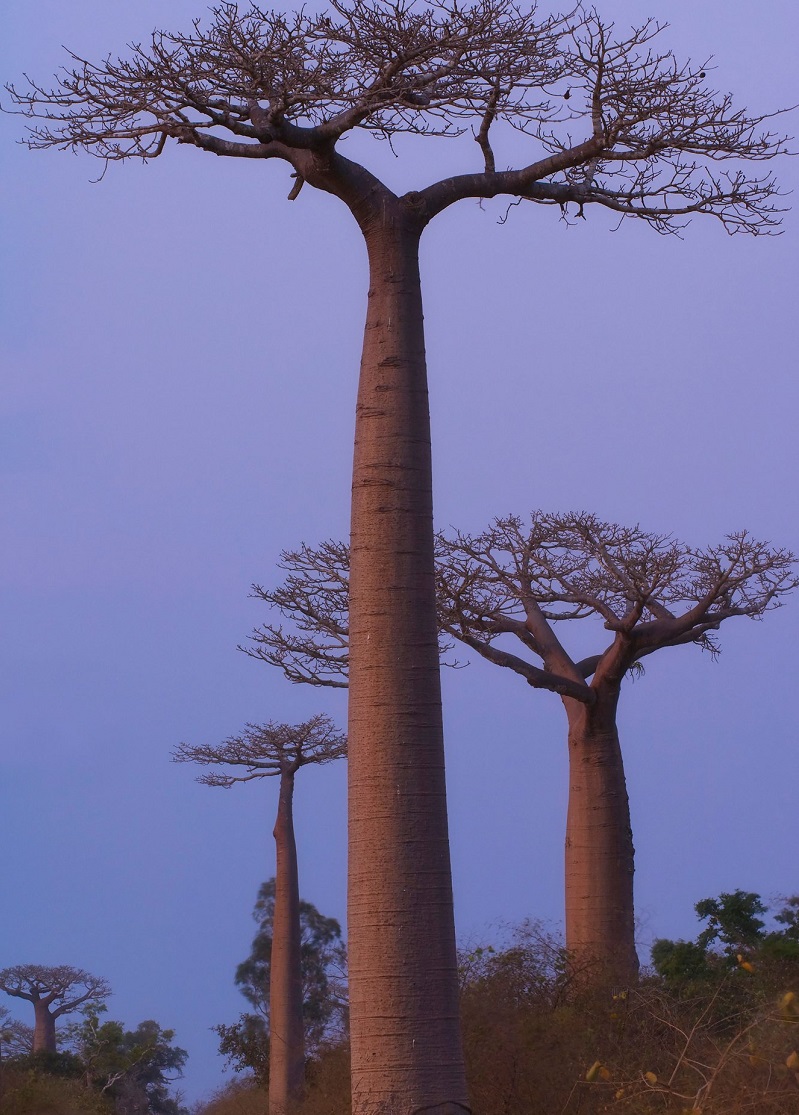 The Big Five aren't the only wildlife worth seeing in Africa. About 75 percent of the species found in Madagascar live nowhere else on the planet, making the island Africa's version of the Galapagos. Next year's opening of Miavana on the island of Nosy Ankao finally gives the country its first plush base for exploring the wildlife and wilds. The conservation-minded property will reinvent the traditional safari experience, offering lemur treks on land and "blue safaris" in the surrounding marine preserve. More adventurous types can island-hop the Nosy Be Archipelago on a seven-night cruise with the Sailing Collective. Stops include epic dive sites; traditional villages; lemur colonies; and dreamy, empty beaches.
5. Sri Lanka
We've been calling Sri Lanka the next It destination for the past five years, however, tourists have always flocked to the coast (and with good reason). Sun and surf will remain a big draw, especially with new beach retreats, like the recently opened KK Beach on the south coast near Galle. But in 2017, we'll also see Sri Lanka emerge as the next hot wellness escape, ranking up there with India, California, and Thailand, thanks to forward-thinking retreats like Santani and Tri. The country's wildlife and interiors will also become a draw, particularly when Resplendent Ceylon's Wild Coast Tented Lodge opens at the edge of Yala National Park next October.